Local Attractions
Cultural
Corning Opera House 800 Davis Ave, Corning, IA Phone: 641-418-8037
Corning Fine Arts Center 706 Davis Ave, Corning, IA Phone: 641-322-4549 Hours: Wed. - Fri. 10am - 5pm, Sat. 10am - 4pm
Johnny Carson Birthplace 530 Davis Ave, Corning, IA Phone: 641-322-3212 Hours: Sat. 10am - 2pm
Icarian Heritage Site 616 Davis Ave, Corning, IA Phone: 641-322-4717
House of History – Reservation required
Kline Museum - Reservation required
---
Recreational
Lake Icaria 1688 Lake Icaria Road, Corning, IA Phone: 641-322-4793
Adams Community Aquatic Center -1400 John St., Corning, IA Phone: 641-322-3055 Open: Memorial Day Weekend to Labor Day Weekend
Corning American Theatre 704 Davis, Corning, IA Phone: 641-418-8006 Hours: Wed. - Sun. 7 pm, Sun. matinee 2 pm
CHI Health Wellness Center 401 6th St., Corning, IA Phone: 641-322-4471 Hours: Mon. - Fri 5:30 am - 9:30 pm, Sat. 7:30 am - 3pm, Sun. 12 pm - 6 pm
Shopping on Main Street District
NASCAR Weekly Racing John Street, Corning, IA Open: Sat. 7 pm from April - Sept
Golfing at Happy Hollow Country Club 2068 Valley Rd, Corning, IA Phone: 641-322-4333
Corning Play Park and SWV Elementary School Park
Lake Binder- 1.5 miles NE of Corning, IA
Airport
---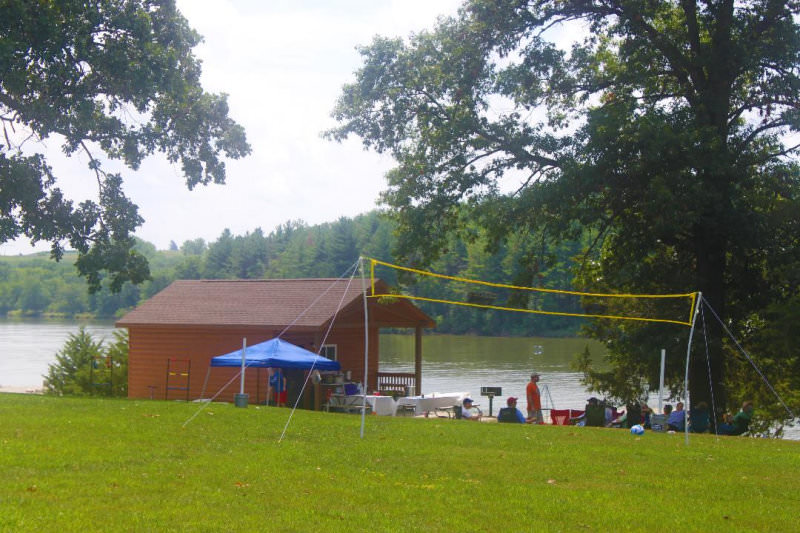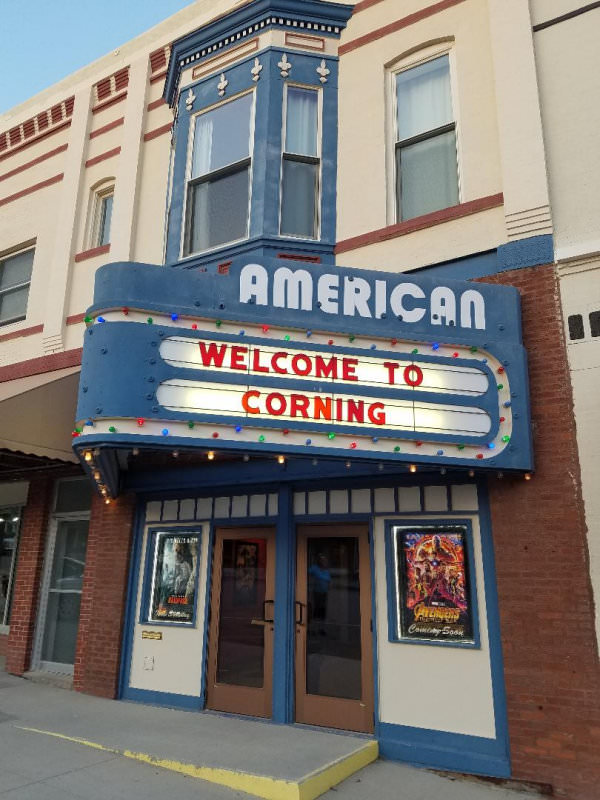 Corning American Theatre
Corning American Theatre shows the latest movies in comfort. Digital projection, highback rocker seats, recliners and the best popcorn in Iowa!
Corning Opera House
The historic Corning Opera House Cultural Center provides a multi-purpose historical facility to honor our community's heritage and enhance the cultural experiences. We offer quality entertainment; drop in or call to set up a behind the scenes backstage tour; or rental spaces for varied private and public events. Call (641)-418-8037 for additional information.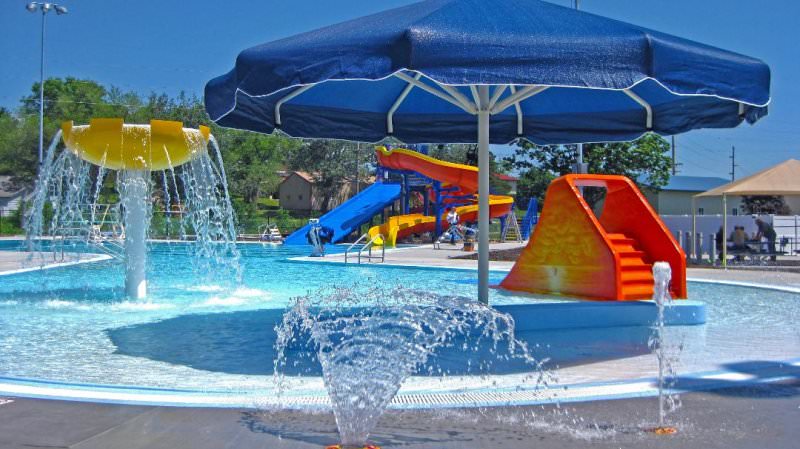 Adams County Aquatic Center
The Adams County Aquatic Center is a 6,000 sq ft recreational facility featuring a diving board, two water slides, a toddler slide, concession stand, shade features, 6 25 yard lanes for lap swimming and zero depth entry. The aquatic center also offers opportunities for aerobic classes, pool parties and swimming lessons for all ages.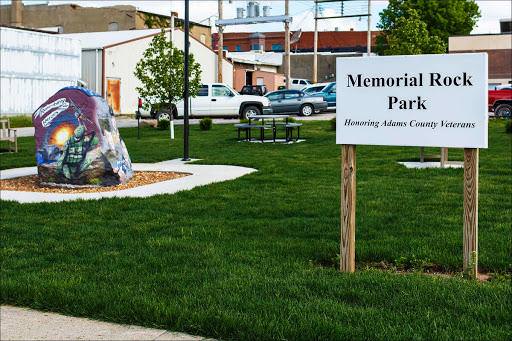 Freedom Rock
Memorial Rock Park is Corning's newest park and home to the Adams County Freedom Rock painted by Ray Sorenson. The park was dedicated to all the brave men and women who have served, who are currently serving and who will serve our country.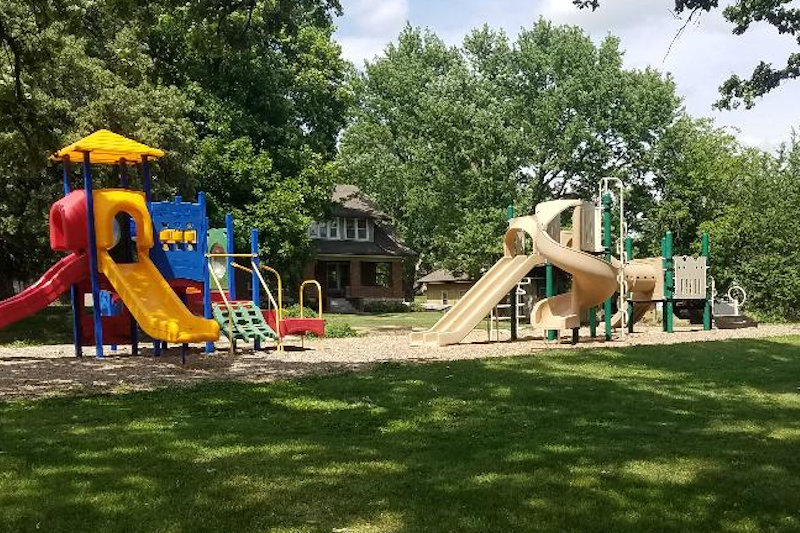 Corning Play Park
Corning Play Park, located at 10th and Grove, is a tree-shaded oasis in the middle of Corning. A sheltered picnic area with two grills along with children's play equipment, offers a quaint place for your family to relax.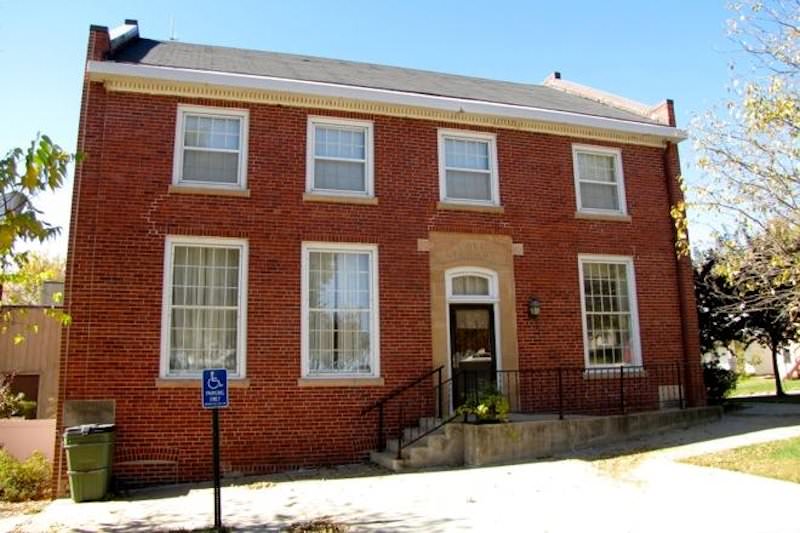 Corning Public Library
The Corning Public Library, located at 603 9th Street , has a collection of over 30,000 books, videos, DVD's, books on tape, CD's, magazines and pamphlets. There are 7 internet-accessible computers and 3 children's computers with games.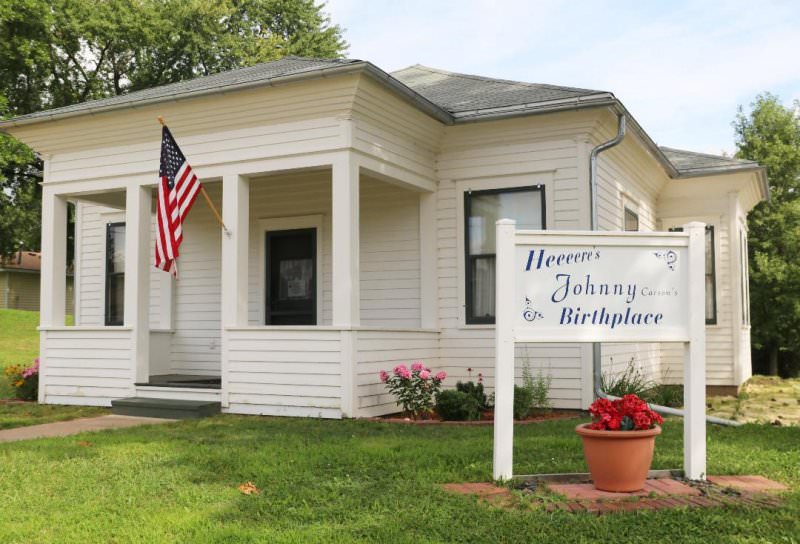 Johnny Carson's Birthplace
Visit the birthplace of TV Land's and Entertainment Weekly's #1 TV Icon, Johnny Carson. This humble home is restored to reflect the mid 1920's era when Johnny was born and his family lived in the house.
Happy Hollow Country Club
Happy Hollow Country Club is a beautiful and challenging 9 hole golf course, offering inexpensive golf rates, rental carts and flexible tee times. We also offer all the amenities of a country club! Full service lounge, exceptional dining choices and a sprawling patio, make Happy Hollow Country Club an ideal spot to enjoy your visit to Corning!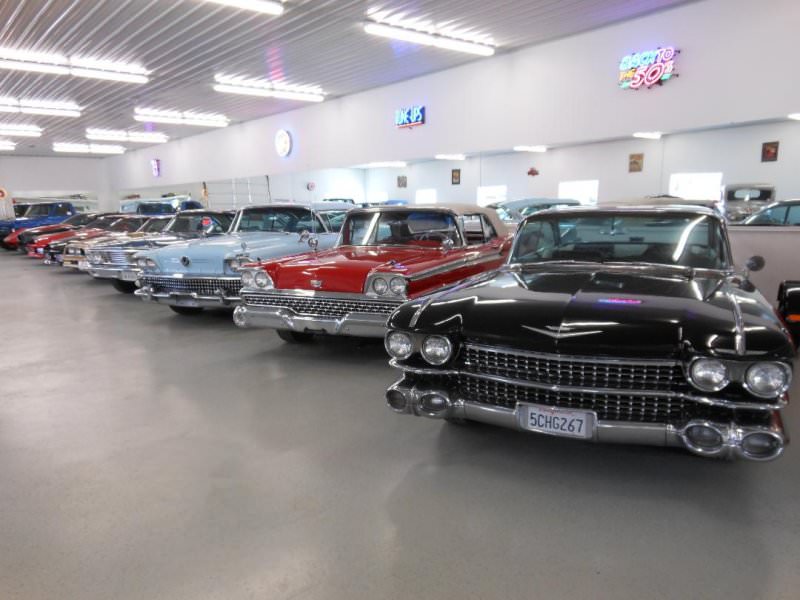 R & S Collectibles
Enjoy several decades of beautiful, classic cars. Call 641.322.4777 to take a tour today!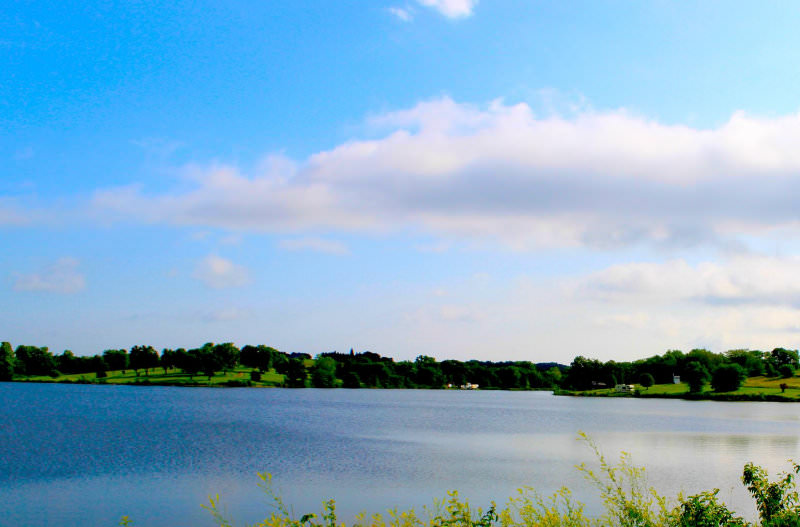 Lake Binder
1 ½ miles northeast of Corning, is a 76 acre lake which offers fishing boat access, picnic areas, walking trails, camping and shore fishing. There are 2 shelter houses and 54 campsites that range from no electricity to 30 and 50 amp sites offering long-term camping.